UMassAir
UMassAir has been established collaboratively with the goals to: (1) serve as an incubator to develop new basic and applied research through access to unmanned aerial system (UAS) technology; and (2) initiate an educational program to train the next generation of UAS research scientists and the civilian workforce seeking to gain knowledge in UAS piloting, sensor use, data processing and analytics.
It is expected that with the help of the UMass President's Office S&T Initiative UMassAir will be able to accelerate ongoing UAS-related activities as well as to prepare and submit proposals to seek external research and education funds to support projects in the following three key thrust areas:
(1) UAS Operational Safety, Security and Reliability; (2) Natural Resources, Agriculture and Infrastructure Management; and (3) Public Policy and Social Impacts. Our effort will be coordinated across the UMass in Amherst, Dartmouth and perhaps other campuses through the proposed Faculty Fellow Program.
UMassAir will complement and leverage the Aviation Research and Training Initiative at Westover Air Reserve Base and the Westover Metropolitan Airport recently launched by the UMass Transportation Center – Aviation Center (UMTC-AC). As a member of the FAA's Northeast unmanned aircraft test site, UMTC-AC will provide infrastructure and logistical support.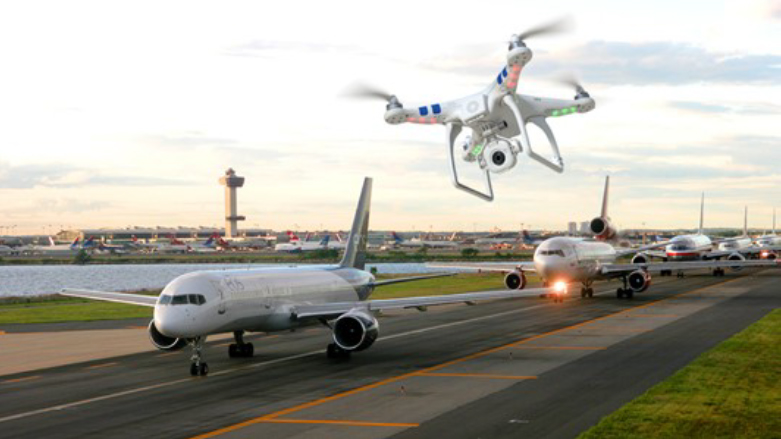 Current Research Includes:
• A pilot study on Current Counter-Drone Technology Solutions to Shield Airports and Approach and Departure Corridors intended to address safety and security of travelers and airport personnel. It is expected that the project will be sponsored by MassDOT Aeronautic Division.
• A pilot study on UAS Application for MassDOT Divisions intended to explore opportunities to increase efficiency and improve operations of Highway Division, Rail and Transit Division, and Aeronautics Division. It is expected that the project will be sponsored by MassDOT Aeronautic Division.
• A research study on Security Approaches, Measures, and Technologies to Prevent Hacking and Cyber Attacks Against UAS (in collaboration with UMass-Dartmouth) is intended to explore potential threats to UAS operations and countermeasures to eliminate or minimize their negative impacts. It is expected that the project will be sponsored by MassDOT Aeronautic Division.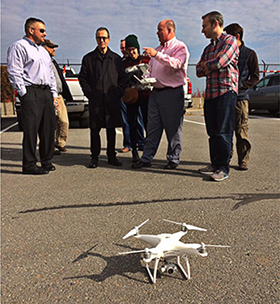 2017 Faculty Fellowship Program
Call for Applications
UMassAir invites applications from faculty and researchers within the UMass system to apply for the summer/fall 2017 Fellowship Program.
---
Recent UMassAir News
UMassAir awarded $100,000 from the President's Science and Technology Fund
Defending Airports against Drone Disruptions – A Review of Current Counter-Drone Technologies
Drones at State DOTs – A Review of Current Applications and Practices