Speakers for the 2019 Transportation Innovation Conference
Stephanie Pollack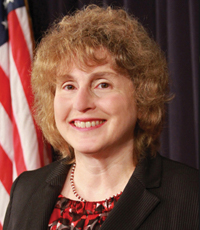 As Secretary, Stephanie Pollack has led efforts to establish project selection criteria and set investment priorities that focus on improving reliability for the traveling public by modernizing Massachusetts' transportation assets. She has focused MassDOT on better serving its customers, with initiatives such as All-Electronic Tolling and reducing wait-times at Registry of Motor Vehicles. Since July 2015, the leadership of the Massachusetts Bay Transit Authority (MBTA) has also reported to Secretary Pollack, giving her a critical role in steering the transit system serving Eastern Massachusetts.

Before being named Secretary, Pollack worked on transportation policy, finance, and equity as Associate Director for Research at the Kitty and Michael Dukakis Center for Urban and Regional Policy at Northeastern University, where she has also served as an adjunct professor. Her academic work followed a distinguished legal career at the Conservation Law Foundation in Boston. Pollack has also worked as a consultant to provide strategic guidance on transportation, equity, and environmental issues.
Carlos Braceras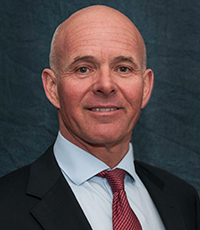 MassDOT has announced that Carlos Braceras will give the keynote address on April 9, at the 2019 Transportation Innovation Conference. Carlos Braceras is executive director of the Utah Department of Transportation, a position he has held since May 2013. A native of New Jersey, Carlos came to work at UDOT in 1986 because, quite honestly, he loved the skiing in Utah. In the 30 years that have passed since then, he has helped to shape UDOT's strategic direction and its mission of innovating transportation solutions that strengthen Utah's economy and enhance the quality of life, making it one of the most respected and influential DOT's in the nation. Today his influence extends beyond the state of Utah through his service on a number of national and regional boards and committees including chair of ITS America, vice president of the American Association of Highway and Transportation Officials, Chair of the AASHTO Subcommittee on Design, Chair of the Center for Environmental Excellence Advisory Board, member of the Board and Directors, and immediate past president of the Western Association of State Highway and Transportation Officials and past chair of RUC West.
Twitter: @CarlosUDOT
Linkedin: www.linkedin.com/in/CarlosUDOT
Jonathan Gulliver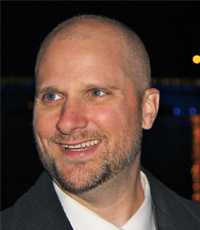 Jonathan Gulliver is the Highway Administrator at the Massachusetts Department of Transportation, having served in this role since May 2017. He joined MassDOT in 2009, and prior to accepting the position of Acting Highway Administrator, he served as the District 3 Highway Director, responsible for the management and oversight of the state highway and bridge system of Central Massachusetts. Jonathan has over two decades of experience in managing complex state and municipal projects, and holds a degree in Civil Engineering from Worcester Polytechnic Institute.