TForce Toolkit
Traffic Patrol Officers: Increase Bus/Truck Traffic Enforcement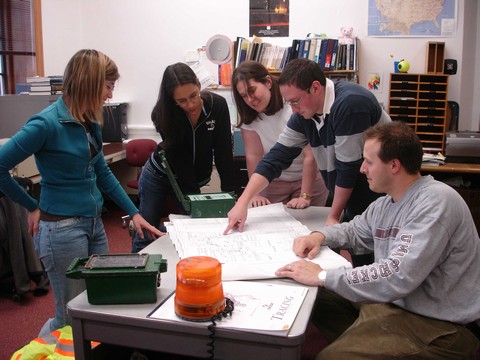 Questions or Comments?
We love to talk 'traffic safety'!
UMassSafe@umass.edu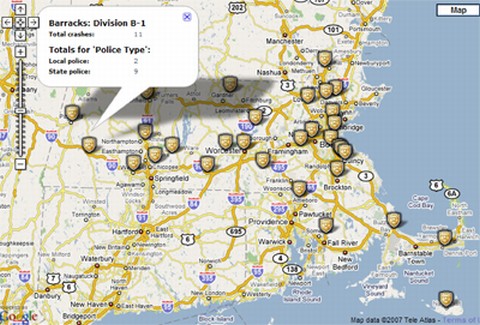 The Massachusetts Commercial Motor Vehicle Crash Map is an interactive tool that allows users to identify trends and pinpoint crash information involving commercial motor vehicles (CMV) across the state.
Read More >
---
UMassSafe has received funding from the Massachusetts Highway Department to provide assistance on Road Safety Audits being conducted at 20 Massachusetts locations in an effort to reduce lane departure crashes.
Read More >
---

The Massachusetts Highway Safety Toolbox will enable practitioners, including State Agencies such as the Executive Office of Transportation, as well as local cities and towns, to effectively review engineering, education and enforcement countermeasures to prevent and/or alleviate identified crash problems or change undesired motorists and/or pedestrian behaviors.
Read More >
Archive
UMassSafe
UMassSafe is a multidisciplinary traffic safety research program housed in the University of Massachusetts Transportation Center in the College of Engineering at the University of Massachusetts Amherst. Working for many state and federal agencies, UMassSafe collects and analyzes crash related data, provides online data access, develops training materials and examines data quality challenges within the databases, providing recommendations for improvements.
Data Warehouse
The UMassSafe Traffic Safety Data Warehouse has been developed as a tool for maximizing the use of highway safety data. The data warehouse includes "administrative" datasets collected by state agencies and other organizations; including crash, citation, roadway inventory, etc. Currently, 14 such datasets are housed in the UMassSafe traffic Safety Data Warehouse, with over 16 years of data available. Additionally, the analysis includes linked datasets created using the aforementioned administrative databases. Crash, citation, hospital, death certificate, and roadway inventory data have been linked using advanced statistical methodologies to create a single dataset that allows analysts to consider the comprehensive crash experience; including driver behavior, crash characteristics, roadway environment, and crash.