Designed to support law enforcement, the truck and bus industries, state drivers' licensing agencies, and universities within the FMCSA Eastern Service Center (ESC), the Commercial Safety Technical Assistance Center (CV-STAC) provides guidance for development and/or expansion of partnerships and new programs, as well as replication of existing programs.
The CV-STAC builds on the momentum of the Commercial Vehicle Safety Research Summit, providing a resource and information center for stakeholders. Our aim is to increase each stakeholder's network of support and communication around best practices.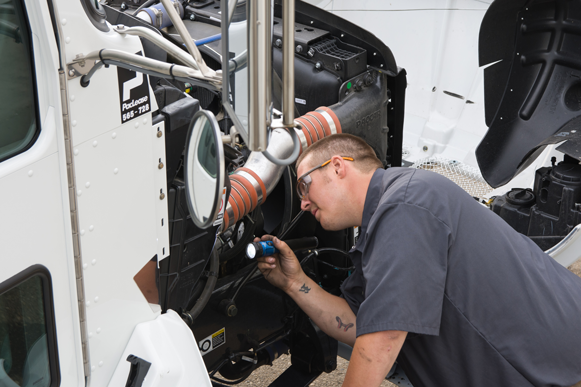 Check out our latest best practices pages on CMV Safety Technologies and Driver Distraction, each including valuable resources and information for law enforcement and industry.

Do you have questions about commercial vehicle safety research or best practices?
Supported by the Federal Motor Carrier Safety Administration under the cooperative agreements: FM-CDL-0192-15-01-00 and FM-MHP-0551-20-01-00