Commercial Vehicle Safety Research Summit: Best Practices for Advancing Safety through Partnerships with Universities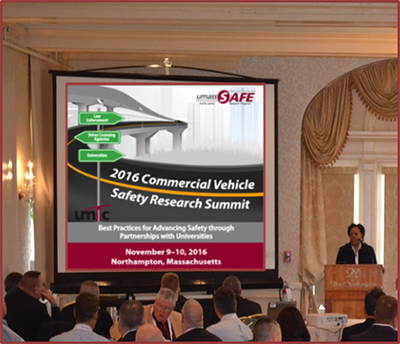 SUMMIT OVERVIEW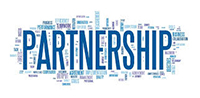 The 2016 Commercial Vehicle Safety Research Summit: Best Practices for Advancing Safety through Partnerships with Universities was conceived and implemented to promote partnerships between universities, law enforcement, and state drivers licensing agencies (SDLAs). With the goal of promoting the sharing of best practices across these disciplines, in order to improve commercial motor vehicle (CMV) and commercial driver's license (CDL) enforcement and licensing compliance in the Eastern Service Center (ESC) area, the Summit drew more than 130 attendees representing all 16 ESC states as well as a variety of other agencies and organizations.
FMCSA Deputy Administrator and Summit Keynote Speaker, Daphne Jefferson summed up the purpose of the Summit, as she addressed the full group in the first session:
"For us at FMCSA, safety is our middle name. It's in our DNA. It's at the forefront of what we do. As we automate, as we innovate, we have to think in terms of safety, and what that will mean for the future… The work you do over the next couple of days will help us inform how we move forward on the safety mission. And we always have to keep that in mind, because ultimately, that's why we're here."
Taking this message one-step further, Anne Ferro, a Keynote Speaker and President/CEO of the American Association of Motor Vehicle Administrators (AAMVA) stated:
"We are all under constrained time. We can't implement all of these tactics and all of these tools and all of these topics at one time. So that's why this collaborative piece, of bringing everybody's interests together, and making sure we're using the tools available, is so important."
The Summit was considered the first step in what will likely become a larger movement toward the promotion of partnerships between a wide variety of transportation safety stakeholders. During the Summit, participants came together as a team to share best practices across disciplines, compare successes and challenges, and to plan next steps to promote and expand partnerships.
CREATION OF THE COMMERCIAL VEHICLE – SAFETY TECHNICAL ASSISTANCE CENTER (CV-STAC)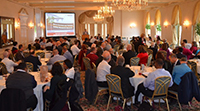 As a follow up to the Summit, UMassSafe has developed the CV-STAC where we can provide one-on-one technical assistance for law enforcement and licensing agencies, as well as universities, in the development and/or expansion of partnerships, development of programs, and replication of existing programs within the ESC region. Building on the momentum of the Summit, the CV-STAC will act as a resource and information center, increasing each stakeholder's network of support, and providing an avenue of communication regarding best practices in CDL and CMV safety and compliance.
More information on these presentations can be found in the Commercial Vehicle Safety Research Summit Summary Report. In addition, the presentations can be accessed by clicking here.