Previous Presentations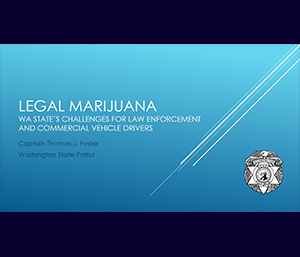 Educating Enforcement and Industry - Captain Thomas Foster, Washington State Patrol, Commercial Division
This presentation focuses on the training and education for both enforcement and industry that has been necessary to address challenges posed by marijuana legalization in Washington State.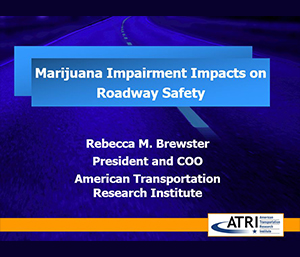 Marijuana Impairment Impacts on Roadway Safety - Rebecca M. Brewster, President and COO, American Transportation Research Institute
This presentation identifies the important measures for addressing marijuana-impaired driving, including workplace screening programs conducted by industry, roadside detection by enforcement, and judicial training.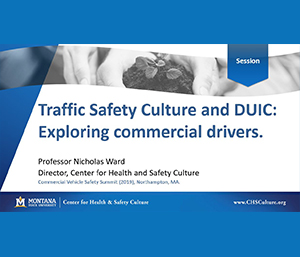 Traffic Safety Culture and DUIC: Exploring Commercial Drivers - Nicholas Ward, Director, Center for Health and Safety Culture
This presentation looks at the results of a driver survey focused on cannabis use behaviors and beliefs. When drivers' are willing to get behind a wheel while impaired by marijuana because they believe they can still drive safely, what can traffic safety stakeholders do to effectively intervene and shift these risk-prone attitudes to ones that center safety?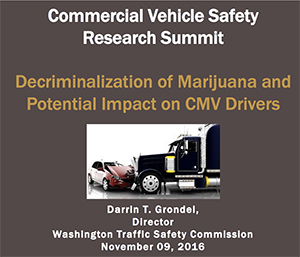 Decriminalization of Marijuana and Potential Impact on CMV Drivers - Darrin T. Grondel, Director, Washington Traffic Safety Commission
This presentation covers the signs, symptoms and risks of marijuana impairment, specific challenges in regulating and enforcing CMV driver impairment, and analysis of crash data in Washington State. Furthermore, this presentation includes strategies, including roadside enforcement, data collection and education, for combating impaired driving.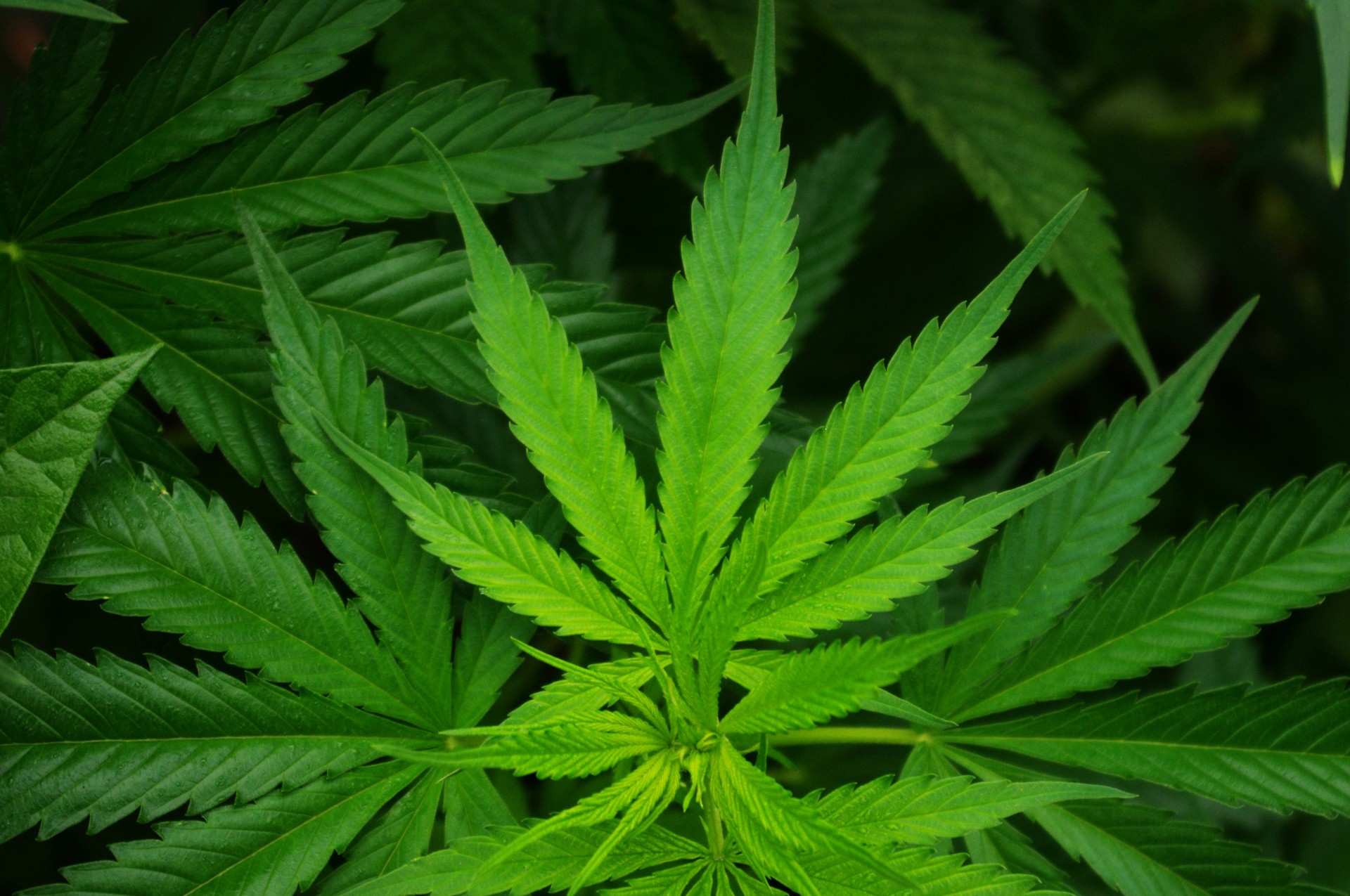 Marijuana Decriminalization
While marijuana decriminalization has profound implications for all highway safety, it is of particular concern within the realm of professional drivers, as truck and bus crashes are often far deadlier than passenger vehicle crashes. As a result, the entire spectrum of transportation safety stakeholders have been tasked to manage education and enforcement in unison.
Important: While marijuana has been legalized and/or decriminalized in some states, the Department of Transportation still forbids the use of marijuana by all commercial drivers (including those who have received a medical marijuana prescription). Learn more here.
Request for Materials
Do you have materials (presentations, flyers, pamphlets) on CMV driver marijuana use, regulations, impairment, etc? Share them here:

Resources for Law Enforcement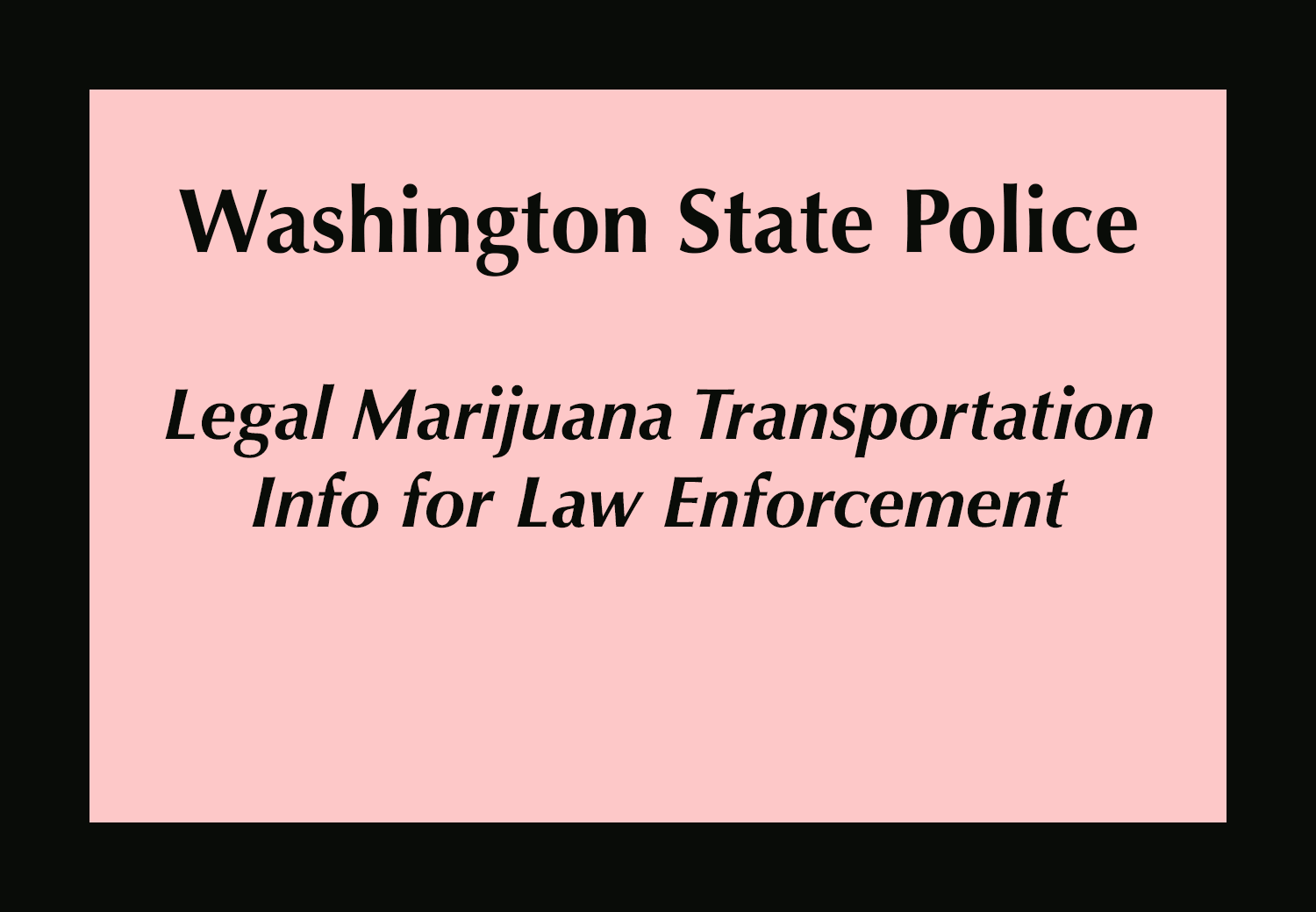 Resources for Industry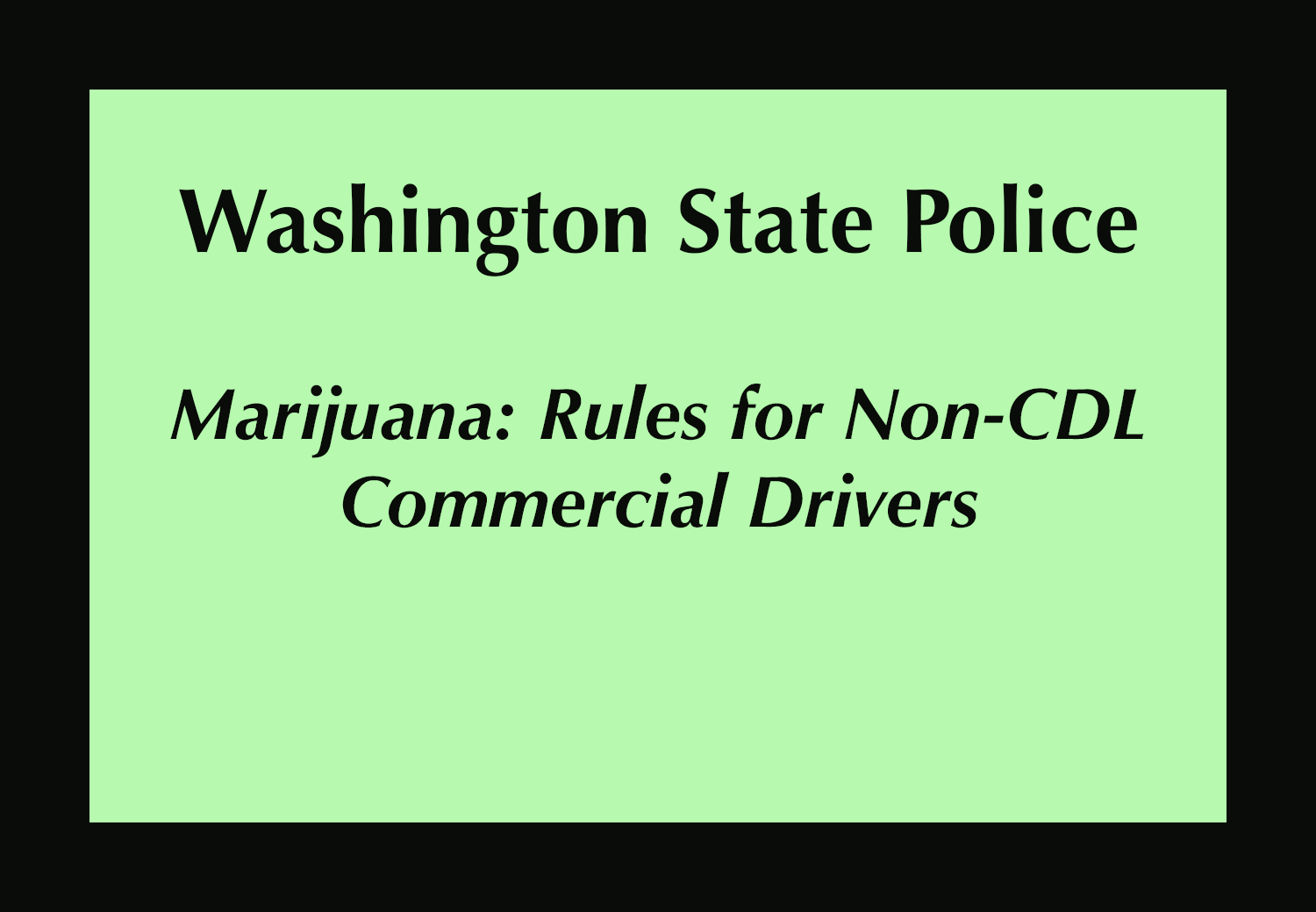 Additional news articles, research, editorials, presentations, and webinars are available at the Commercial Vehicle Safety Center at the Upper Great Plains Transportation Institute, North Dakota State University as well as the Southern Service Center Commerical Motor Vehicle Technical Assistance Center (SSC-TAC) at the Center for Advanced Public Safety at the University of Alabama.