Past Webinars
Video recordings, presentation materials and additional resources. Click the cover slide to open.
Innovative Initiatives - CDL Compliance & Safety
This nine-week webinar provides information and stimulates dialogue on innovative initiatives and best practices on commercial drivers' license compliance and safety. Speakers from across the country present research and program findings, as well as future trends.
Best Practices for Crash Data Tools
Crash data query tools can be used to provide information to assist with crash reporting, planning, and programming. Expanding on the presentations from the Northeast 2016 Commercial Vehicle Safety Research Summit, this webinar series provides information about best practices for developing and using these tools to decrease the incidence of crashes.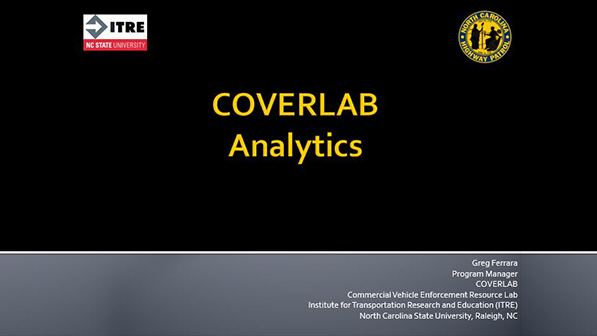 Planning for the Impacts of Decriminalized Marijuana on CMV Safety
The legalization of Cannabis in some states has dramatically changed the landscape around impaired driving, which has impacted Commercial Motor Vehicle (CMV) companies and drivers. Darrin Grondel, Director of the Washington Traffic Safety Commission (WTSC), has presented on the impacts of legalization on both CMV drivers and impaired driving in general as well as law enforcement and drivers licensing, from the Washington State perspective.