Emerging Trends, Issues, and Challenges in CMV Safety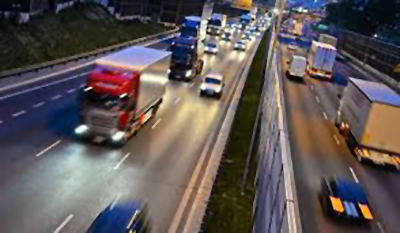 PANEL OVERVIEW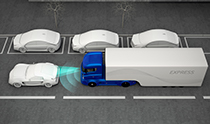 The overall goal of this panel was to set the stage for a conversation regarding emerging trends, issues, and challenges facing law enforcement and state drivers licensing agencies (SDLAs) in the modern time. Dr. Michael Knodler, director of the UMass Transportation Center and UMassSafe, provided opening comments, and put forth the following question to attendees: 'Where do we want to be in 30 years'? The four speakers in this workshop represent the Washington Traffic Safety Commission and Washington State Patrol, the Federal Bureau of Investigation (FBI), the American Transportation Research Institute (ATRI), USDOT and Stanford University.
WHY ARE WE TALKING ABOUT EMERGING TRENDS?
The emerging trends today will be the issues and challenges of tomorrow. In order to stay ahead of these topics, transportation safety stakeholders have to predict problems and plan for them, instead of attempting to solve them as they arise.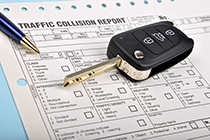 ADDRESSING EMERGING TRENDS, ISSUES AND CHALLENGES AT THE SUMMIT
To address the emerging issues in transportation safety today, the planners of the Summit sought out a variety of speakers that shed light on this topic. The presentations in this panel included the following:

• Decriminalization of Marijuana and Potential Impact on CMV Drivers – Captain Darrin Grondel of the Washington Traffic Safety Commission and State Patrol provided context around the issue of legalizing marijuana, particularly from the point of view of law enforcement. As marijuana becomes legal for recreational use across the country, transportation safety stakeholders grapple with the realities and challenges inherent in the new legislation.

• Homeland Security, Drugs and Trafficking: Mitigating the Risks of Large Truck Operations – James Hisgen of the FBI discussed the role of relationships and communication between the various transportation safety stakeholder groups, including the FBI. Following the terrorist attacks on September 11th, 2001, domestic terrorism moved to the forefront of national security conversations in the U.S.

• Critical Issues in the Trucking Industry – Rebecca Brewster of ATRI presented the top issues in the trucking industry, as gleaned from the 2016 ATRI study. Topics described included the Electronic Logging Device Mandate, Driver Shortage, Driver Retention and Driver Distraction. While some issues have entered the fold in recent years, many are longstanding issues for both commercial vehicle drivers and carriers.

• Autonomous Vehicles – Chris Gerdes of USDOT and Stanford University discussed how automation will have a potentially transformative impact across all transportation modes, increasing productivity, improving safety, and enhancing the capacity of existing infrastructure. It may also have a profound impact on the transportation workforce, changing the skills required to manage, operate, and maintain transportation vehicles and systems.
NEXT STEPS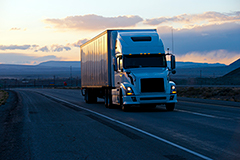 The next steps for the emerging trends, issues and challenges on the horizon for transportation safety stakeholders are specific to each topic, and for each organization that is working toward a solution.
More information on these presentations can be found in the Commercial Vehicle Safety Research Summit Summary Report. In addition, the presentations can be accessed by clicking here.