Integrated Safety Planning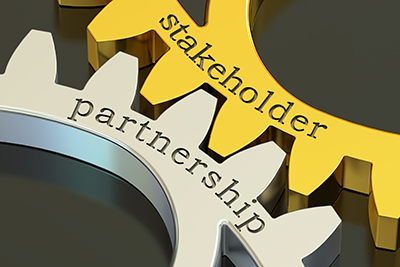 WORKSHOP OVERVIEW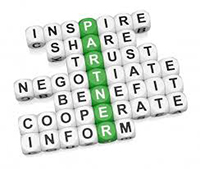 This session provided insight from the people already working together, sharing their unique knowledge and collectively creating a path toward a safer future. The three speakers in this workshop represent the FMCSA, the Institute for Traffic Safety Management and Research (ITSMR) at the University of Albany and University of Michigan Transportation Research Institute (UMTRI).
WHY ARE WE TALKING ABOUT DATA TOOLS?
There are non-traditional partners that could be adding to the conversation and bringing unique resources and knowledge, but often times these groups are left out. Another challenge for the CMV safety community is getting this issue added to the lists of stakeholder groups that are not involved with CMVs on a day-to-day basis.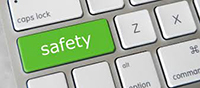 ADDRESSING DATA TOOLS AT THE SUMMIT
To address best practices for practicing integrated safety planning, the planners of the Summit sought out a variety of speakers that shed light on this topic. The presentations in this workshop included the following: :

• Building a Single Strategy for Safety - Anne Collins of the FMCSA talked about the best ways to align stakeholders and strategies in order to successfully meet current and future safety challenges. Collins began by asking participants to identify the transportation safety stakeholders in their states, and whether they are currently sitting at the table, involved in the discussion.

• Commercial Vehicle Safety Planning (CVSP) in New York State - Debra Rood, of ITSMR, provided an overview of the planning processes that ITSMR is involved with, as well as some detail around their work with the Motor Carrier Safety Assistance Program (MCSAP) and the CVSP annual planning meeting.

• Michigan Truck Safety Commission (MTSC) - According to Daniel Blower of UMTRI, the official charge of the MTSC is to "promote truck safety through truck driver safety education programs, research and demonstration projects, truck safety enforcement efforts, and other methods it deems appropriate with the state."
NEXT STEPS
Collins laid out a template for moving forward on the issue of unifying agencies and organizations under one strategic plan. As Collins mentioned in her presentation, one goal of these partnerships is to align efforts in order to better meet future challenges. To do that, she suggested developing a safety inventory that looks at all of the programs in the state; to understand the interests, motivation, expertise, and resources available from each stakeholder; to identify mutual dependencies and natural competition that may exist; to address all modes; and to create mutually supportive messaging to reinforce themes. In addition, she suggested making use of data to understand the areas of leverage and gaps between programs.
More information on these presentations can be found in the Commercial Vehicle Safety Research Summit Summary Report. In addition, the presentations can be accessed by clicking here.