2019 Commercial Vehicle Safety Summit
02/22/2019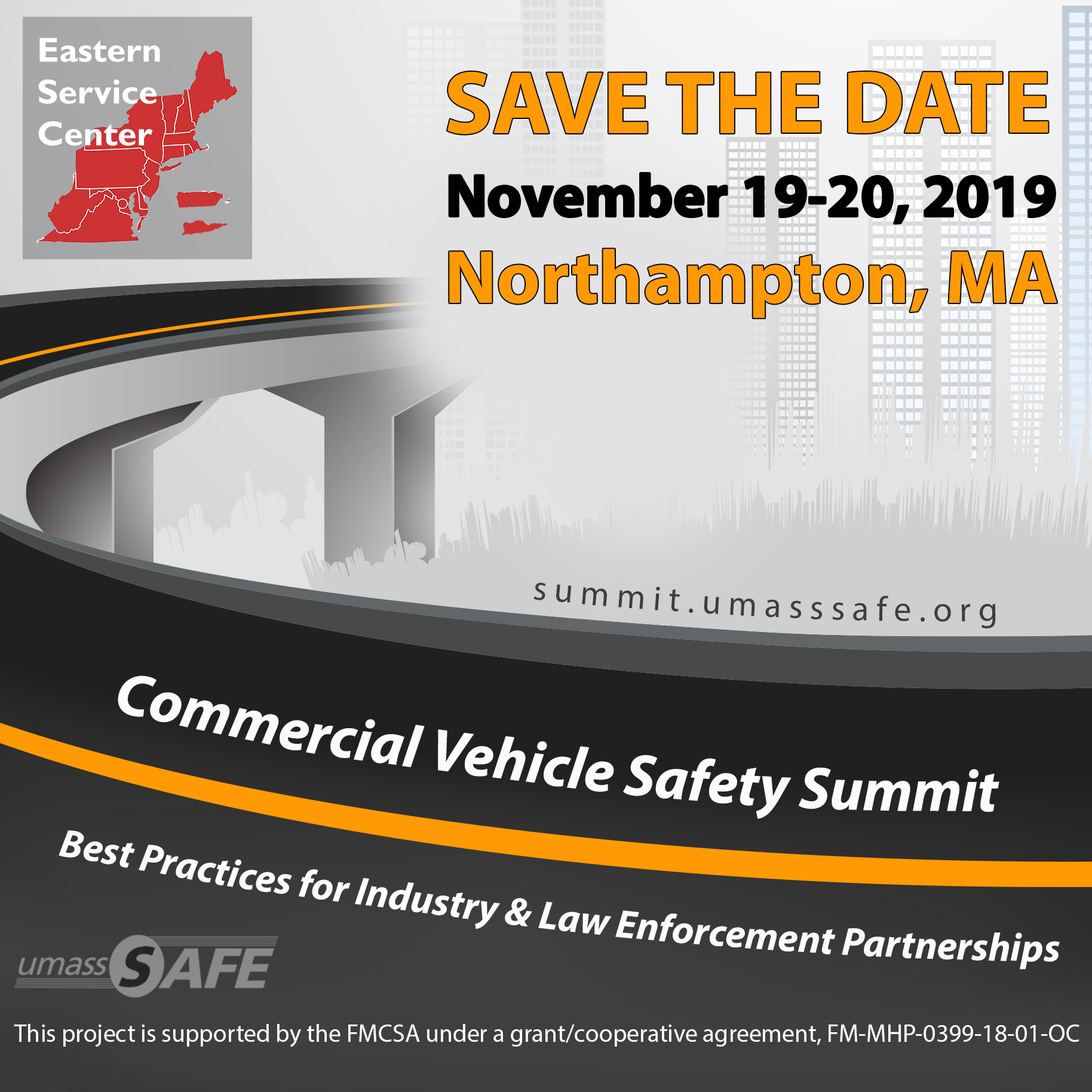 The University of Massachusetts Traffic Safety Research Program (UMassSafe), with support from the FMCSA, will be hosting the Commercial Vehicle Safety Summit - Best Practices for Industry & Law Enforcement Partnerships on November 19-20, 2019 in Northampton, Massachusetts. The Summit will feature demonstrations of innovative programming and technologies for reducing roadway crashes, while also providing a venue for the exchange of ideas and resources between safety stakeholders and industry, including opportunities for networking, all toward increasing commercial vehicle safety. Registration will be opening soon. If you have any questions, or would like to be added to our mailing list, please contact us at benyeager@umass.edu.
Topics
Marijuana Decriminalization
Autonomous Vehicles
Driver Retention & Industry Shortages
Emerging Safety Technology
Best Practices
CMV Driver Drug Use and Possession
Non-Enforcement Site Visits
Enforcement Interactions with Drivers/Companies
Employer Notification Systems
This material is based upon work supported by the FMCSA under a cooperative agreement, FM-MHP-0399-18-01-OC.