Aviation Program Updates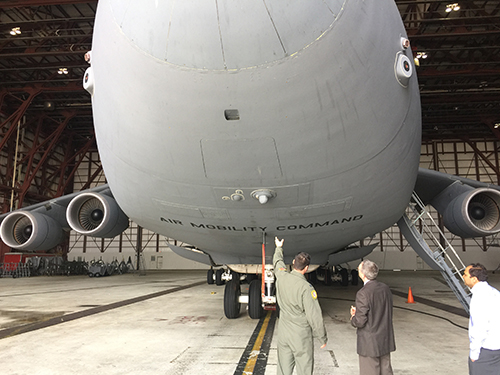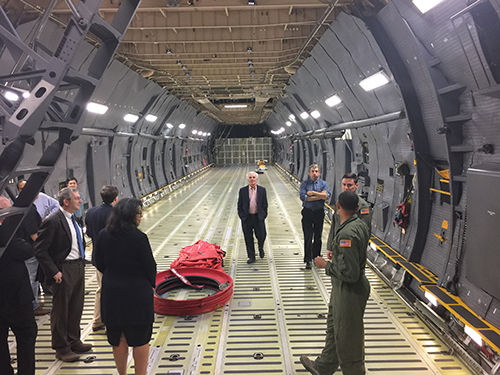 UMass Transportation Center Air Traffic Control Simulator Meeting
As part of a meeting to discuss research and training uses for the UMTC Air Traffic Control Simulator, the UMTC Aviation Program team was treated to a tour of Westover Air Reserve Base and municipal airport.
---

UMass Transportation Center Acquires New Air Traffic Control Simulator
UFA, Inc., a developer of air traffic control simulation systems based in Burlington, Massachusetts, has delivered an ATTower air traffic control simulator to the Transportation Center in the Civil and Environmental Engineering Department at the UMass Amherst College of Engineering.
Professor Michael Knodler, director of the UMass Transportation Center, explains that "The UFA tower simulator is another example of the interests and commitment the UMass engineering faculty have shown over five decades to employ innovative technologies to conduct cutting-edge, transportation-systems research and education activities to make transportation in the U.S. safer and more efficient."

The Journal for Civil Aviation Training explains that the new UMass system consists of a seven-channel simulator with three controller working positions (local, ground, and radar), three pseudo-pilot positions, and one instructor/data preparation position.

The Journal notes that the simulator's application programming interface allows such information as traffic, weather, and flight-plan data to be integrated with external systems or other simulators. For example, this interface can be used to integrate a flight simulator or air traffic tools such as ground radar, electronic flight strips, or weather/information displays.

UMass researchers will use ATTower's features and application programming interface to support a variety of transportation research projects.
Original article from the Journal for Civil Aviation Training