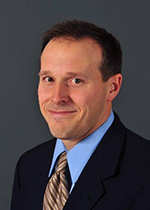 Michael A. Knodler Jr., Ph.D.
Director
Michael A. Knodler, Jr. Ph.D, is a professor in the Transportation Engineering Program of the Department of Civil and Environmental Engineering at the University of Massachusetts - Amherst. Additionally he is Director of the UMass Transportation Center, which includes Baystate Roads, the Massachusetts Cooperative Research Program and the University of Massachusetts Traffic Safety Research Program (UMassSAFE) and Associate Director of the Arbella Insurance Human Performance Laboratory (HPL). His main areas of research and teaching are related to transportation safety, operations, design, and education.
Professor Knodler is active with the Transportation Research Board and the Institute of Transportation Engineers. He is a member of the both the Traffic Control Devices (TCD) Committee and the Highway Safety Workforce Development Subcommittee. Among his responsibilities within the TCD Committee is the annual organization of the Doctoral Student Session on Transportation Operations and Traffic Control. Dr. Knodler recently served as current panel member on NCHRP Project 20-5 (Synthesis Topic 44-14: Permanent Signs Mounted on Median Barriers).Prof. Knodler is the Past Chair of ITE's Northeastern District and the Immediate Past Chair of the ITE Education Council.
Professor Knodler was awarded the James L. Tighe teaching award in 2011 and was just recently selected as the College of Engineering Outstanding Teacher in 2013. In 2015, he was awarded the Outstanding Researcher Award.
Contact information:
Michael A. Knodler Jr., Ph.D.
Director, UMass Transportation Center
Hampshire House
Room 316
131 County Circle
Amherst, MA 01003
mknodler@ecs.umass.edu
413-545-0228