UMass Amherst Research Team Awarded 2019 Outstanding Paper
01/25/2019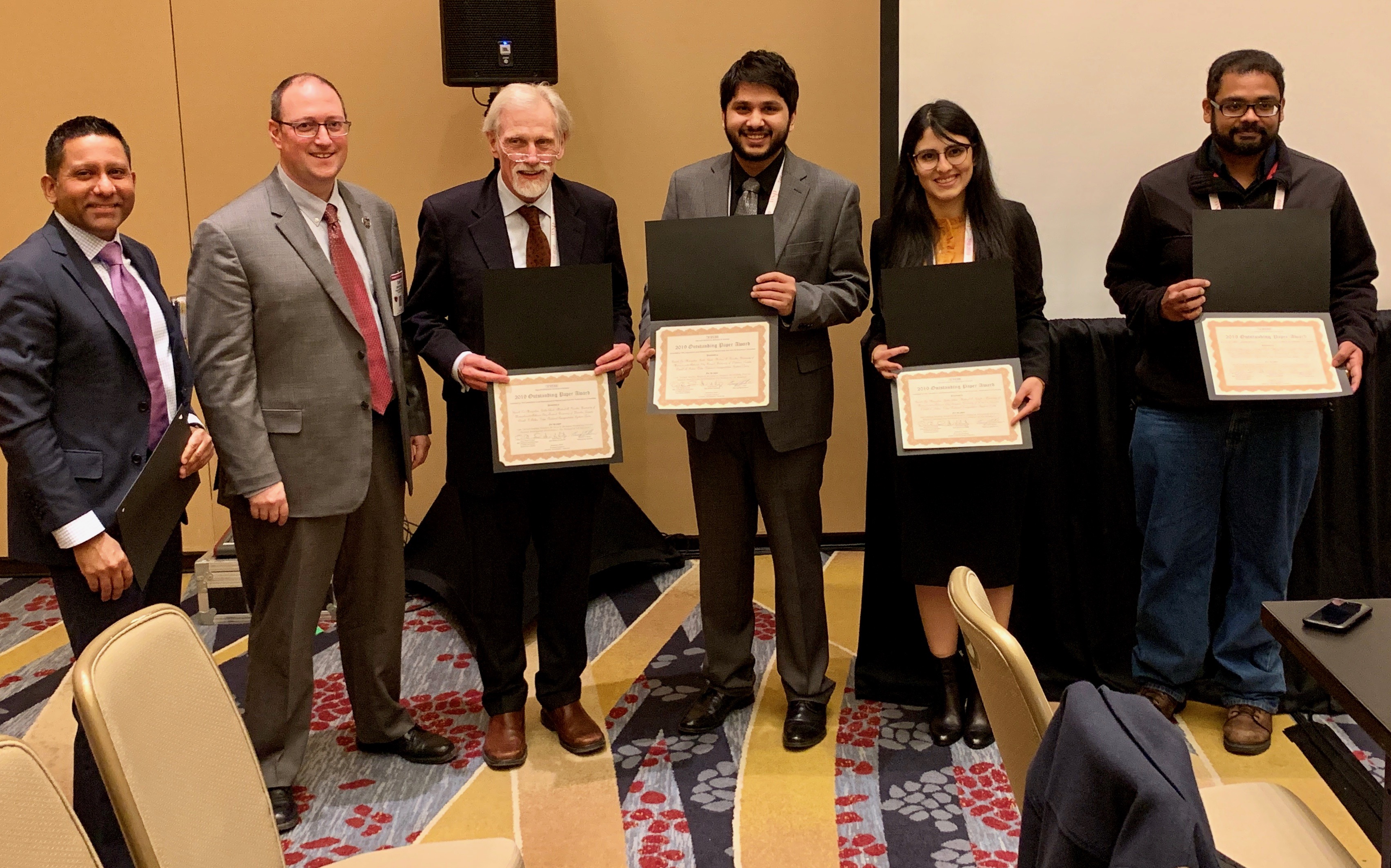 A UMass Amherst research team won the 2019 Outstanding Paper Award at the Transportation Research Board Annual Meeting in Washington, D.C. for their paper on "Can Virtual Reality Headsets be Used to Measure Accurately Drivers' Hazard Anticipation Performance: the Promise of VR Headsets."

Graduate student Ganesh Pai Managalore was the first author on the paper, and the other UMass contributors were Ph.D. student Yalda Ebadi, Professor Michael Knodler, Professor Donald Fisher, and former Research Professor Siby Samuel.

The study focused on evaluating the validity of using virtual reality (VR) headsets to measure driving performance. The costs of VR-based simulators can be considerably lower than traditional driving simulators. Each of the study's participants drove through virtual worlds either on a fixed-based driving simulator or a VR-headset-based simulator, and the participants were assessed in terms of their anticipation of potential hazards while driving. Similar levels of hazard anticipation were found across both platforms and within both younger driver and middle-age driver cohorts. These results suggest that VR headsets can be a valid approach for assessing and understanding drivers' hazard anticipation behavior.