2021 MassDOT Transportation Innovation Conference-Virtual
Date: 5/25/2021 7:00 AM - 5/27/2021 1:30 PM
Location:


,
---
Overview

REGISTER TODAY!
Don't miss the Virtual 2021 Transportation Innovation Conference!
The annual MassDOT Transportation Innovation Conference provides a forum for innovative transportation systems, management ideas, and initiatives. The conference is an important opportunity for transportation practitioners to share knowledge, sponsor peer-to-peer learning, and collaborate on issues of mutual interest.
Conference participants will have the opportunity to discuss the advantages and challenges associated with the innovative methods and technologies being presented in the following categories:

• Practices in Municipal and Regional Transportation
• Mobility, Accessibility, and Transportation Equity
• Techniques in Design, Materials, and Construction
• Promoting a Culture of Safe Transportation
• Shaping the Transportation Landscape for a Post Covid world

The event is open to all transportation practitioners from federal, state, and local transportation agencies, Metropolitan Planning Organizations, transit agencies, academia, and private industry.
Conference Fee Waiver Opportunity for Community Mobility Organizations and Advocates
The Virtual 2021 MassDOT Transportation Innovation Conference features a Mobility, Accessibility, and Transportation Equity track, focusing on approaches to improving access, mobility, and transportation services for older adults, people with disabilities, and low-income commuters in Massachusetts.
MassDOT is offering a fee waiver opportunity for the conference to those intending to attend sessions in the Mobility, Accessibility, and Transportation Equity category. If you are interested in local and regional community mobility and transportation coordination but cannot pay the conference registration fee, you may be eligible for a fee waiver or scholarship:
Fee Waiver Application: Open to individuals with disabilities, seniors, and other self-advocates; organizations that provide transportation in rural and non-urbanized areas; or organizations that are current or recent recipients of grants through MassDOT's Community Transit Grant Program.
Instructions: Click on the link provided to apply for the Transportation Innovation Conference fee waiver: Fee Waiver Application Form. You do not need to register for the conference. If you receive the fee waiver, you will be automatically registered.
If you do not qualify under these criteria but need assistance paying the conference fee, please email Jennifer Henning at jennifer.n.henning@dot.state.ma.us to be added to a waitlist should additional funds become available (not guaranteed).
The virtual conference will take place Tuesday, May 25 - Thursday, May 27 from 7:00AM - 1:30PM


This event is accessible to people with disabilities and individuals with limited English proficiency. If you need a reasonable accommodation (such as American Sign Language Interpreters, assistive listening devices, handouts in alternate formats, etc.) and/or language assistance (such as translated documents or an interpreter) to fully participate, please contact Brenda Codella at bcodella@umass.edu or 413-522-6434 at least 14 days prior to the event. Such services are provided free of charge.
Learn,
Network,
Discover!
---
Conference Speakers
Jamey Tesler
Acting Secretary and CEO of the Massachusetts Department of Transportation
---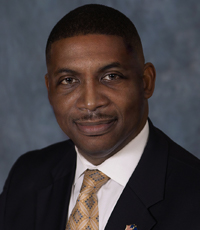 Dr. Shawn Wilson
Secretary of the Louisiana Department of Transportation and Development
---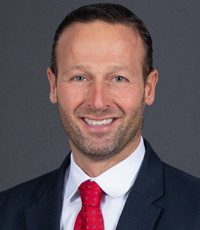 Gregory Slater
Secretary of the Maryland Department of Transportation
2021 PREMIERE LEVEL SPONSORS
Please click on our sponsor's logo to visit their website
Registration
Amount

$75.00
Register by 5/25/2021
Private Sector

Register

$50.00
Register by 5/25/2021
Public Sector and Non-Profit

Register

MassDOT
Register by 5/25/2021
MassDOT

Register

$50.00
Register by 5/25/2021
WMDBE (Please call 413-545-2604 to receive discount)

Register

$25.00
Register by 5/25/2021
Student (Please call 413-545-2604 to receive discount)

Register
If you are having trouble registering, please email admin@umasstransportationcenter.org or call (413) 545-2604 for assistance.
Sponsor Fees
Amount

$1,000.00
Register by 5/25/2021
Premiere Sponsor

Register

$500.00
Register by 5/25/2021
Partner Sponsor

Register

$250.00
Register by 5/25/2021
Exhibitor

Register
Attendees
| First Name | Affiliation |
| --- | --- |
| Genevieve | Michael Baker International |
| Don | VHB |
| Pam | StreetLight Data |
| Joe | Massachusetts Organization of State Engineers and Scientists |
| Jeff | Dewberry |
| James | Environmental Partners Group, Inc. |
| Susan | Dewberry |
| Raymond | AECOM |
| Kien | BETA Group, Inc. |
| Benny | Environmental Partners Group, Inc. |
| Abul | AI Engineers, Inc. (MA) |
| Tariq | AI Engineers, Inc |
| Heather | HDR |
| James | HDR |
| Ildiko | Mott MacDonald |
| Jeffrey | Mott MacDonald |
| Thomas | BSC Group, Inc. (Main Office) |
| Evan | TranSystems Corporation |
| Fred | Stantec |
| Jay | City Point Partners, LLC |
| David | AECOM |
| Doug | Michael Baker International |
| Dennis | Stantec |
| Lenny | TranSystems |
| Kristine | VHB |
| Nick | MassDOT Research & Materials |
| Sarah | MassDOT Research and Materials |
| Henry | MassDOT |
| Josh | MassDOT |
| Gary | MassDOT |
| John | MassDOT Highway Division |
| Corinna | MassDOT |
| Robbin | MassDOT |
| Gerald | MassDOT District 5 |
| Hema | MassDOT |
| Heather | MassDOT |
| Elizabeth | MassDOT |
| Lorraine | MassDOT Aeronautics Division |
| Neil | MassDOT |
| Ethan | MassDOT |
| Matthew | MassDOT Highway Division |
| Mark | MassDOT Research & Materials |
| Eric | MBTA |
| Christopher | MassDOT District 6 |
| Catherine | MassDOT |
| Luka | MassDOT |
| Pete | MassDOT |
| Vanita | MassDOT |
| Andrea | MassDOT |
| James | MassDOT |
| Maddie | MassDOT |
| Dakota | MassDOT |
| Ellen | MBTA |
| Kimberly | MBTA |
| Joe | MassDOT District 5 |
| Michele | MassDOT Registry of Motor Vehicles (RMV) |
| Margo | MassDOT |
| Luciano | MassDOT Research and Materials |
| Kevin | MassDOT |
| Robert | MassDOT District 5 |
| Jenny | MassDOT Highway Division |
| Michael | MassDOT |
| Amy | MassDOT District 5 |
| Jacquelyn | MassDOT |
| Hilary | MassDOT |
| Haider | MassDOT |
| Shaun | MassDOT District 5 |
| Michelle | MassDOT |
| Matt | MassDOT |
| Doug | MassDOT |
| Thomas | MassDOT District 2 |
| Ale | MassDOT District 5 |
| Patricia | MassDOT |
| Kevin | MassDOT |
| Benjamin | MBTA |
| Megi | MassDOT Research & Materials |
| Elizabeth | MassDOT |
| Olivia | MassDOT Highway Division |
| Diane | MassDOT |
| Jesse | MassDOT |
| Makaela | MassDOT |
| Hongyan (Lily) | MassDOT |
| Nileshkumar | MassDOT District 4 |
| Timothy | MassDOT District 4 |
| John | MassDOT District 4 |
| Mary-Joe | MassDOT District 5 |
| Drew | MassDOT |
| Lindsay | MassDOT District 5 |
| Behnam | MassDOT |
| Craig | MassDOT District 5 |
| Jennifer | MassDOT |
| Lee | MBTA |
| Dan | MassDOT District 5 |
| Derrick | MassDOT |
| Nick | MassDOT District 3 |
| Derek | MassDOT |
| Owen | MassDOT Aeronautics Division |
| Justin | MassDOT |
| David | MassDOT District 5 |
| Gloria | MassDOT District 4 |
| Deloris | Massachusetts Department of Transportation |
| Susan | MassDOT District 5 |
| Jamey | MassDOT |
| Sara | MassDOT |
| Hector | MassDOT District 5 |
| Buu | MassDOT |
| William | MassDOT District 5 |
| Michael | MassDOT |
| Frans | Massachusetts Bay Transportation Authority (MBTA) |
| Manuel | MBTA |
| Linda | MassDOT |
| Sue | MassDOT |
| Didong | MassDOT District 6 |
| Akosua | MassDOT Research & Materials |
| Samantha | Maryland DOT |
| Jordan | Maryland DOT |
| Ian | Maine DOT |
| Allison | Maryland DOT |
| Mary Ann | Maine DOT |
| Sid | The National Academies |
| Claire | The National Academies |
| Robert | Maine DOT |
| Lori | The National Academies |
| Trey | The National Academies |
| Michael | 3M |
| Peter | AI Engineers, Inc. |
| Maxim | AI Engineers, Inc. |
| Jeff | 128 Business Council |
| Steven | Gannett Fleming |
| Jaklyn | BETA Group, Inc. |
| Thomas | Gannett Fleming |
| Jacqueline | HDR |
| Michael | BL Companies (Corporate) |
| Daniel | MDM Transportation Consultants |
| Greg | MDM Transportation Consultants |
| Michael | BL Companies (Corporate) |
| Philip | WSP |
| Michael | AI Engineers, Inc. (Corporate Office) |
| Matthew | HDR |
| Abbie | American Council of Engineering Companies (MA) |
| Jodie | Dawood Engineering, Inc. |
| Ray | AI Engineers, Inc |
| Kevin | Dawood Engineering, Inc. |
| Mark | MDM Transportation Consultants |
| Erik | AI Engineers, Inc |
| Derek | BL Companies (Corporate) |
| Kathleen | Merrimack Valley Regional Transit Authority |
| Jack | MDM Transportation Consultants |
| Christopher | WSP |
| John | Gannett Fleming |
| Dan | MDM Transportation Consultants |
| David | Howard Stein Hudson, Boston (HSH) |
| Sam | Travelers Marketing |
| Peter | Town of Falmouth MA |
| Drew | NV5 Geospatial powered by Quantum Spatial |
| Robert | MDM Transportation Consultants |
| Dan | MDM Transportation Consultants |
| Christine | AI Engineers, Inc. (MA) |
| Hugh | HDR |
| John | HNTB Corporation |
| Charles | BL Companies (Corporate) |
| Boris | Foursquare Integrated Transportation Planning |
| Jenelle | Dawood Engineering, Inc. |
| Larry | AI Engineers, Inc |
| Gina | 128 Business Council |
| Tom | FPNA |
| Joshua | 128 Business Council |
| Lisa | 128 Business Council |
| Jonathan | MDM Transportation Consultants |
| Charles | HDR |
| Lispeth | 128 Business Council |
| Mack | AI Engineers |
| Patty | Test for SalajoT |
| Patty | Test for SalajoT 2 |
| Steven | Howard Stein Hudson, Boston (HSH) |
| Jeffrey | Northeast Traffic Control Services, Inc. |
| Shahvir | AI Engineers, Inc. (MA) |
| John | WSP |
| Adam | Dewberry |
| Tom | Town of Dennis |
| Michael | FHWA MA |
| Matt | FriendshipWorks |
| Gene | Massachusetts Rehabilitation Commission (Boston) |
| Nicolas | City of Fitchburg |
| William | Town of Becket |
| Jeffrey | Town of Yarmouth |
| Joseph | Town of Dedham |
| Kelly | Brockton Area Transit Authority (BAT) |
| Glenn Ann | Brockton Area Transit Authority (BAT) |
| Eric | Central Mass Regional Planning Commission (CMRPC) |
| Joshua | FHWA MA |
| Mary | Central Transportation Planning Staff (CTPS) |
| Andrew | Town of Billerica |
| Todd | Town of Brookline |
| David | City of Salem |
| Michael | Brockton Area Transit Authority (BAT) |
| Arghavan | University of Massachusetts Dartmouth (UMass) |
| Carys | Town of Needham |
| Faye | City of Newton |
| Franny | Town of Acton |
| Glen | Town of Andover Police Department |
| Peter | Town of Medway |
| Michael | FHWA MA |
| David | Town of Lexington DPW |
| Robert | Central Mass Regional Planning Commission (CMRPC) |
| Megan | Franklin Regional Council of Governments (FRCOG) |
| Todd | Town of Somers (CT) DPW |
| Benjamin | Central Transportation Planning Staff (CTPS) |
| Kara | City of Melrose |
| Robert | Town of Adams |
| Aldo | UMass Transportation Center (UMTC) |
| Patricia | Greater Attleboro Taunton Regional Transit Authority (GATRA) |
| Tracy | UMass Transportation Center (UMTC) |
| Todd | VTrans |
| Holly | Vermont LTAP/ VT Local Roads |
| Jennie Lee | ET&L Corporation |
| Kerry | ET&L Corporation |
| Paul | PEER Consultants, P.C |