Speakers for the 2021 Transportation Innovation Conference
Jamey Tesler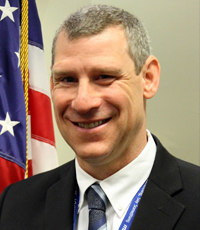 Jamey Tesler was named interim MassDOT Secretary and CEO January 27th. Mr. Tesler had been installed permanently as Registrar of the Massachusetts Registry of Motor Vehicles (RMV) in June of 2020, after serving in the role on an interim basis since June of 2019.
As Registrar, Tesler has led the agency through a significant organizational overhaul, reprioritizing and bolstering the RMV's public-safety related responsibilities especially with regards to accurate and up-to-date driver records and state to state communications, while also drastically improving the RMV's business model to continue providing quality service options to customers during the COVID-19 pandemic by instituting an appointment-only system and enhancing online transaction capabilities, including an online learner's permit test. These and other operational efforts, including the implementation of automatic voter registration and non-binary gender options on credentials, were further enabled by the final stages of RMV's technology transformation project to ATLAS during Tesler's tenure.
Tesler has worked for more than 16 years in senior management roles in the public sector, including as General Counsel to the Massachusetts State Treasurer, Deputy Legal Counsel in the Office of the Governor, Deputy General Counsel for the Massachusetts Bay Transportation Authority (MBTA), MassDOT Assistant Secretary for Procurement and Contract Management, Acting Chief of Staff for the Secretary of Transportation, and then as Chief Operating Officer at MassDOT. In April 2019, Tesler left state government for the position of Chief of Staff at Suffolk Construction prior to returning to work for the Commonwealth as Acting Registrar on June 25, 2019.
Tesler received his bachelor's degree in Economics and International Relations from the University of Pennsylvania and his Juris Doctor from the University of Michigan.
Dr. Shawn Wilson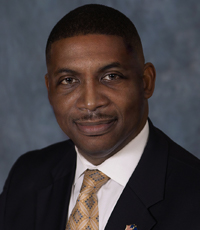 Dr. Shawn Wilson was appointed Secretary of the Louisiana Department of Transportation and Development (DOTD) by Governor John Bel Edwards in January of 2016 and is now serving as Secretary for a second term. He has more than 15 years of executive service at DOTD. Under his leadership thus far, DOTD has ushered in project finance and project innovations, including Public Private Partnerships and Construction Manager at Risk projects. Since becoming Secretary, DOTD has awarded more than $3.8 billion in construction.

Dr. Wilson is a member of the Transportation Research Board (TRB) Executive Committee is Vice President of the American Association of State Highway and Transportation Officials (AASHTO).

Dr. Wilson earned a B.A. in Urban and Regional Planning from the University of Louisiana and holds a Master of Public Administration degree, as well as a Ph.D. in Public Policy from the Nelson Mandela School of Public Policy at Southern University.

Shawn and his wife, Rocki, reside in Lafayette, they have two children, one son-in-law, and two beautiful grandchildren.
Gregory Slater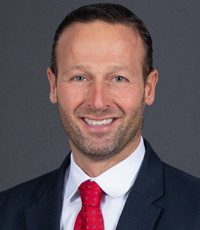 Gregory Slater was sworn in as Secretary of the Maryland Department of Transportation (MDOT) in February 2020 after more than two decades of public service. Mr. Slater's career has been defined by dedication, performance-driven transportation, and collaborative and creative problem-solving.

With 22 years of experience at the MDOT State Highway Administration (MDOT SHA), Mr. Slater worked his way up from where his career began in Plats and Survey operations to leadership positions on both the engineering and planning/programming offices to become Administrator in 2017. His career growth included nearly a decade as the MDOT SHA Director of Planning where he developed a keen understanding of the transportation system's and MDOT's critical role in the safety, accessibility, mobility, economic vitality and quality of life for all Marylanders.

Mr. Slater describes Maryland's transportation network as a "system of systems" and knows how each mode of transportation must function safely and efficiently for residents and businesses to thrive. He promotes the integration of smart technology and performance data to help MDOT unlock solutions to some of Maryland's greatest transportation challenges with a focus on building the foundation of a transportation system for the next generation.

As Secretary, Mr. Slater leads a transportation department with more than 10,000 employees and an operating budget of nearly $5.4 billion. He oversees every aspect of state transportation, from its highways, roadways, transit systems/services and toll facilities to motor vehicles, the BWI Thurgood Marshall Airport and the Helen Delich Bentley Port of Baltimore.

Mr. Slater is a lifelong Marylander, a 1997 graduate of Towson University and leads many committees and efforts to strengthen the industry within the Transportation Research Board and the American Association of State Highway and Transportation Officials.
Jonathan Gulliver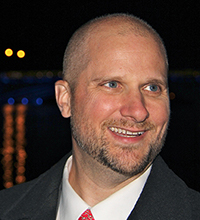 Jonathan Gulliver is the Highway Administrator at the Massachusetts Department of Transportation, having served in this role since May 2017. He joined MassDOT in 2009, and prior to accepting the position of Highway Administrator, he served as the District 3 Highway Director, responsible for the management and oversight of the state highway and bridge system of Central Massachusetts. Jonathan has over two decades of experience in managing complex state and municipal projects, and holds a degree in Civil Engineering from Worcester Polytechnic Institute.
Patricia Leavenworth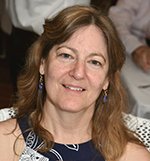 Patty has worked at MassDOT for 34 years and became MassDOT's Chief Engineer P.E., (Highway Division) in June 2013. She and her teams work to deliver a $1 Billion Construction program annually on hundreds of projects in 351 towns and cities across Massachusetts. Graduating from Norwich University, '87 B.S. Civil Engineer and M.S. Civil Engineering '99 at Worcester Polytechnic Institute; Patty started her career in Worcester, MA in 1987 and has worked in various positions including Design Engineer, District Environmental Engineer, and District Highway Director. Some of her major accomplishments include development of a District Construction Database, overseeing a $16 million cable-stayed bridge in Fitchburg, and managed the award-winning Fast 14 project that replaced 14 bridges in 10 weekends on I-93 in Medford, MA. Most recently she is engaged in improving project delivery, building a fully integrated asset management system for the Highway Division, as well as serving as chair to the Asset Management Council for the agency. Patty's passion for engineering has steered her career and helped promote engineering within the Commonwealth by hosting an annual Innovation Conference and founded the READi Committee for new innovations and pilot programs for MassDOT Highway Division.
Colleen Ogilvie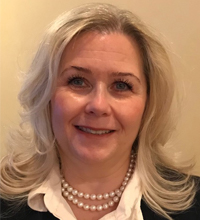 Colleen Ogilvie has been with the RMV for over 30 years and named Acting Registrar in January of 2021. She has served in senior management roles at the RMV for over 20 years. During her time at the RMV she has been leading RMV teams through internal and external customer service and technological improvements and transformations. Starting with the recent core operational system replacement, Colleen Ogilvie has been involved with the growth of RMV internet transactions, implemented the civilian road test program, launched the efforts to increase organ and tissue donation enrollment, improving driver education and many other RMV programs. She is focused on delivering continuous improvement and improving safety. She received a Bachelor's degree from Assumption College and a Masters degree from University of Massachusetts.
Pete Sutton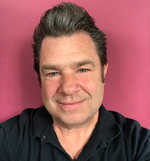 Pete Sutton is the bicycle and pedestrian program coordinator for MassDOT, where he manages updates to statewide plans, co-chairs the MA Bicycle and Pedestrian Advisory Board, and chairs MassDOT's Moving Together conference. He is also member of the MassTrails Team and volunteers with local biking and walking advocacy groups. Pete has cycled or walked nearly every greenway and rail trail statewide from Provincetown to Williamstown.