UMassAir Team
Investigators
Dr. Michael Knodler, UMass Amherst
Dr. David Boutt, UMass Amherst
Dr. Charles Schweik, UMass Amherst
Dr. Lance Fiondella, UMass Dartmouth
Affiliates
Dr. Stephen Mabee, UMass Amherst
Dr. Michael Plotnikov, UMass Amherst
Mr. Niels LaCour, UMass Amherst
Dr. Hilary Sandler, UMass Amherst
Jon Caris, Smith College
David Price, UMassAmherst
UMassAir
UMassAir is a University of Massachusetts interdisciplinary and multi-location* team of faculty, scientists, students and professionals, conducting scientific research and educational activities related to unmanned aerial systems (UAS).
Funded initially through by the UMass President's Office Science and Technology Initiative, the overall goals of UMassAir are to:
(1) serve as an incubator to develop new basic and applied
UAS-related research
;
(2) offer
educational programs
to train the next generation of UAS research scientists and the civilian workforce seeking to gain knowledge in piloting, sensor use, data processing and analytics; and,
(3) we offer UAS-based image capture and data processing contract services. If interested, please email
umassair@umass.edu
.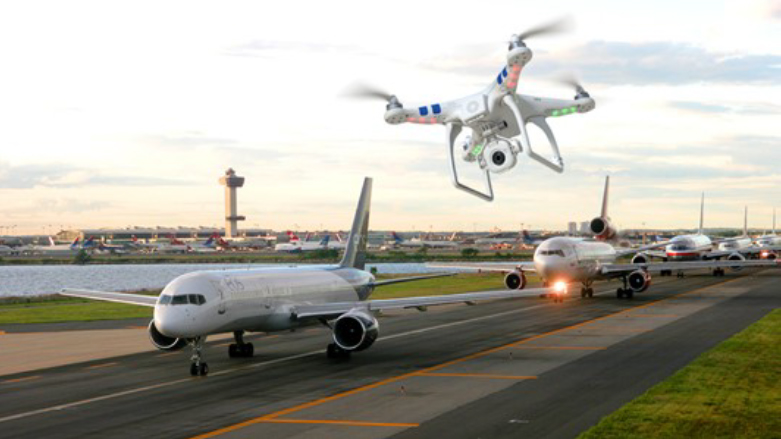 UMassAir has three key research foci:
(1) UAS Operational Safety, Security and Reliability;
(2) Natural Resources, Agriculture and Infrastructure Management; and,
(3) Public Policy and Social Impacts.
UMassAir complements and leverages the Aviation Research and Training Initiative at Westover Air Reserve Base and the Westover Metropolitan Airport run by the UMass Transportation Center - Aviation Center (UMTC-AC). As a member of FAA's Northeast unmanned aircraft test site, UMTC-AC will provide infrastructure and logistical support.
For more information, see the pages below.
UMassAir Research Projects
UMassAir Educational Offerings
UMassAir UAS Flight and Data Processing and Analytics Contract Services email
umassair@umass.edu
* The UMass campuses of Amherst, Dartmouth and Lowell and off-campus research stations such as the UMass Transportation Center – Aviation Center at Westover Air Force Base, the UMass Center for Agriculture, Food and the Environment's Cranberry Station in Wareham MA, and the UMass Gloucester MA Marine Research Station.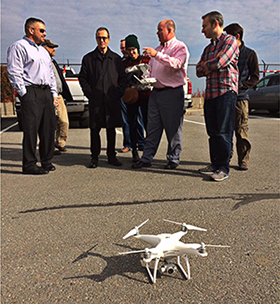 Recent UMassAir News
UMassAir awarded $100,000 from the President's Science and Technology Fund
Defending Airports against Drone Disruptions – A Review of Current Counter-Drone Technologies
Drones at State DOTs – A Review of Current Applications and Practices
Useful Links
The New England Robotics Validation and Experimentation (NERVE) Center
at the University of Massachusetts Lowell is a dedicated research, testing, and training facility.