UMass Transportation Center's Chris Ahmadjian recognized for 25 years of service
04/30/2018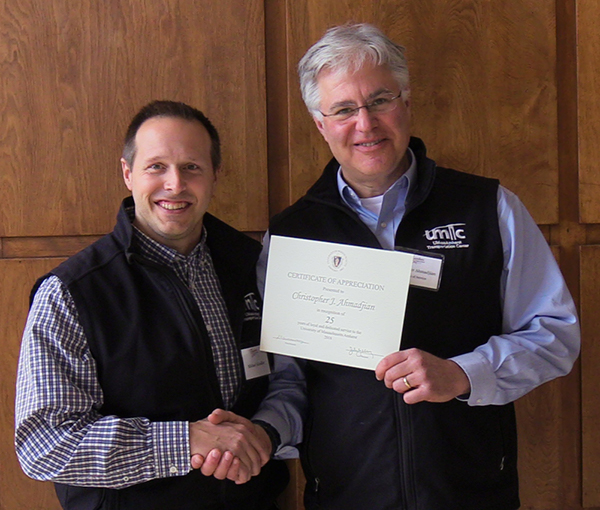 Chris Ahmadjian (right) is congratulated for 25 years of service by UMass Transportation Center Director Mike Knodler (left).
UMass Transportation Center Associate Director Chris Ahmadjian was recognized for 25 years of service at the Length of Service Award Celebration Breakfast on Friday April 27, 2018. Chris has a B.S. in Civil Engineering, and a Ph. D. in Transportation Engineering from UMassAmherst. He also has an MBA from Clark University Graduate School of Management in Worcester, MA.
Chris has worked for the New York State DOT in construction, and as a design consultant in Massachusetts. He became the program manager for Baystate Roads, the local technical assistance program for Massachusetts in 1992. In 2014, Chris became the associate director of the UMass Transportation Center.