BLOG: The Impact of Driver Fatigue and Parking Shortages on CMV Safety
08/19/2018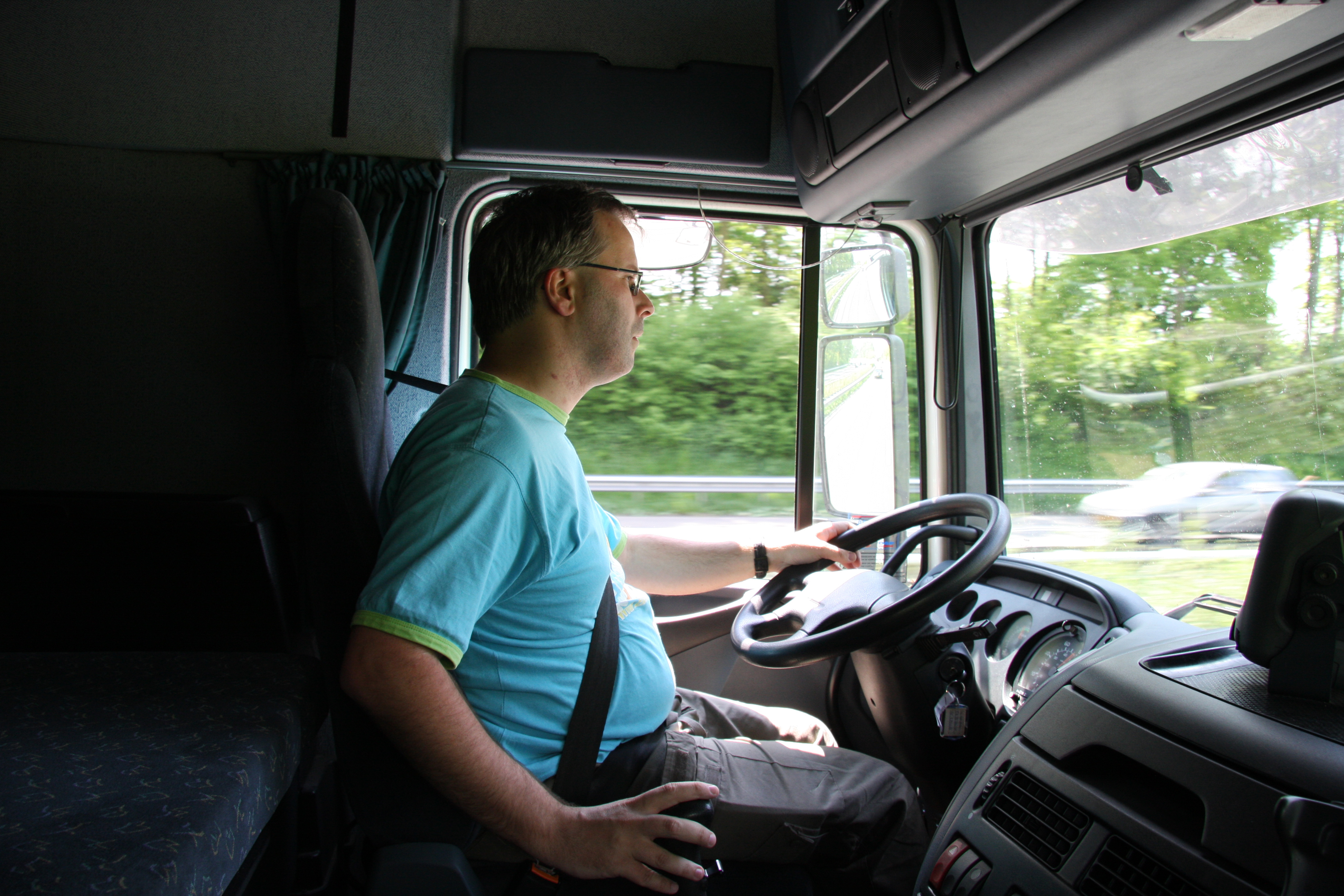 There are federal regulations in place to restrict commercial truck drivers from being behind the wheel for more than 11 hours at a time and requiring drivers to take mandatory rest breaks. Nonetheless, truck driver fatigue is often a contributing factor in truck crashes. In April 2018, a truck traveling on Interstate 295 in Henrico County, Virginia went off the road in a single-vehicle crash. According to local news reports, the driver was charged with reckless driving and failure to maintain control of the vehicle, and investigators think that driver fatigue was a factor in that crash.
In a Pennsylvania crash on Interstate 81 in January 2017, one truck sideswiped another truck, killing the driver. As reported in this news story, the second truck was pulled over and its driver was standing off the roadway next to his truck when he was stuck;, the driver of the first truck "told police that he was fatigued and 'may have fallen asleep' before the crash." The driver pleaded no contest to homicide by vehicle and was sentenced to 3-6 years in prison.
Relationship between safety and driver fatigue
A study conducted by the National Highway Transportation Safety Administration (NHTSA) and the Federal Motor Carrier Safety Administration (FMCSA) on large truck crashes over a 3-year period (2001-2003) found that truck driver inattention due to fatigue, distraction, and related factors can contribute to up to 35% of truck crashes involving an injury or death. A 2017 study by University of Kentucky researchers published in Accident Analysis and Prevention found a connection between at-fault commercial vehicle crashes involving driver fatigue or sleepiness, and proximity to rest areas and truck stops. The study examined commercial vehicle crashes from 2005 to 2014 and found that compared to crashes with other driver related causes, fatigue-related crashes were more likely to occur when rest areas were at least 20 miles from the crash site.
Jason's Law
Attention to the need for rest areas and safe parking for commercial truck drivers has especially grown since the 2012 passage of Jason's Law, federal legislation in honor of Jason Rivenburg, a truck driver who was killed while he was pulled over and resting at an abandoned gas station. As discussed in a Federal Highway Administration (FHWA) report, after Jason's death, his spouse, Hope Rivenburg, sponsored a study on truck driver's parking needs. Among the study's key findings:
39% percent of the drivers surveyed reported taking an hour or longer to find parking.

53% of drivers regularly used a commercial truck stop for rest and 20% regularly used a rest area. Other locations used regularly include shipper/receiver sites (20%), on/off ramps (8%), abandoned lot/isolated areas (10%), and behind shopping centers (11%).

88% of drivers reported feeling unsafe while parked during mandatory rest or waiting for pickup or delivery of a load over the previous 12 months.
FHWA is working to address this issue. After its passage, Jason's Law was incorporated into the MAP-21 (Moving Ahead for Progress in the 21st Century) transportation funding bill, and a thorough analysis of truck parking needs was conducted.
Safety and economic impacts of inadequate parking for Commercial Motor Vehicles (CMVs) were evaluated in a recent study conducted at Oregon State University (OSU). The study looked at crashes on U.S. Highway 97, which runs north-south across the state, over a 7-year period. The main finding was that at-fault truck crashes resulted in approximately $75 million of "crash harm." The researchers found that at-fault truck crashes resulted from factors such as driver fatigue and that inadequate truck parking options can be a contributing factor to truck driver fatigue. Researchers found a high need for more safe truck parking, both in Oregon, on Highway 97, and elsewhere.
Smart Park Initiative
The FMCSA SmartPark Initiative seeks to use Intelligent Transportation Systems (ITS) to provide truck drivers with real-time data on the location and availability of truck parking spaces. Phase I of the Initiative, a SmartPark technology demonstration project at a site along Interstate 75 in Tennessee was completed in 2013. Phase II has two main tasks: (a) demonstrating options for disseminating information on truck parking space availability, and (b) demonstrating how two adjacent parking lots can be networked to encourage truck drivers to go to the second lot if the first lot is full. The FMCSA is now working on a strategic plan to accelerate the deployment of ITS for truck parking. The strategic plan is scheduled to be completed in the fall of 2018.
This article is adapted from a piece written for the UMass Transportation Center research blog. Information on the OSU study was based on a Science Daily news report.
by Tracy Zafian, UMTC Research Fellow