Keith Ratner
Professor, Chairperson
Salem State University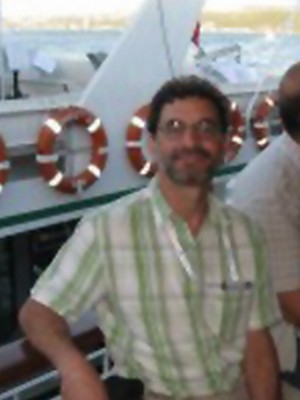 Featured Projects
Research and Background
"Identifying "True" transit oriented development (TOD) in Denver". NCIT grant project completed in 2011 and awaiting 2nd round of funding; Public transportation in North America.
Contact Info
Keith Ratner
keith.ratner@salemstate.edu
MH-326A, Department of Geography, Salem State University, 352 Lafayette Street,
Salem, Massachusetts 01970
Education
Ph.D., Geography, University of Denver, 2001; M.S., Geo-Information Science, Salem State College, (completed 1 year) 1994; M.R.P., Regional Planning, The Pennsylvania State University, 1991
Publications
SELECTED PUBLICATIONS
"Use of Orthophoto Imagery with Integrated Elevation Values to determine roadway lengths". $25,000 project with Massachusetts FTA Transportation Research Program.
"The issues and problems of regional planning in New England". North of Boston Regional Center
"Regional transportation planning in the parochial north of Boston area". North of Boston Regional Center
Curriculum Vitae