Karin Valentine Goins
Program Director
Preventive and Behavioral Medicine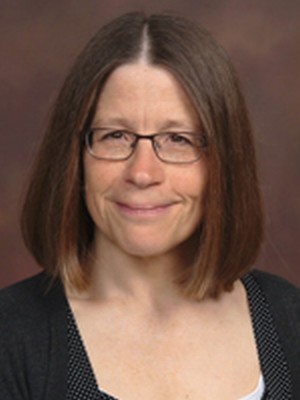 Featured Projects
Research and Background
Ms. Goins has a unique combination of training and experience in public health practice, research and community advocacy for active transportation. For nearly 20 years she has built connections at the state and local levels to understand and improve walking and bicycling conditions. She has often been the lone public health representative among transportation and land use officials and the sole member of a public health research team with practical understanding of how local land use and transportation processes shape the environment. She brings in professional and community voices to inform policy research and translate practitioner knowledge into more generalizable terms and, conversely, to disseminate findings to inform practice. Since 2009 she has collaborated with Dr. Stephenie Lemon of the University of Massachusetts Medical School/Prevention Research Center on active transportation research as a funded site in the US CDC's Physical Activity Policy Research Network. They led a project that established views and experiences of municipal officials with local transportation and land use policy. They are currently completing a project to develop standards that local health departments can use in their strategic planning to increase their participation in local transportation and land use policy, and plan to develop training and technical assistance opportunities. Ms. Goins also provides technical assistance to a local health department to increase their capacity to participate in local land use and transportation policy. Her community efforts to make walking and bicycling in Worcester more safe, pleasant and convenient include educating state and local officials about Complete Streets, suggesting specific improvements to walking and bicycling facilities in engineering designs, and participating in traffic safety audits.
Contact Info
Karin Valentine Goins
karin.goins@umassmed.edu
Room S-752, 55 N Lake Ave
Worcester, Massachusetts 01655
Education
Master of Public Health, University of Michigan, Ann Arbor 1997, concentration in Health; Behavior/Health Education; Bachelor of Arts, Colgate University, 1987, English
Publications
Goins KV, Schneider KL, Brownson R, Carnoske C, Evenson KR, Eyler A, Heinrich K, Litt J, Lyn R, Maddock J, Reed H, O'Hara-Tompkins N, Lemon SC. Municipal officials' perceived barriers to consideration of physical activity in community design decision making. Journal of Public Health Management and Practice 3:S65-S73 (2013).
Lemon SC, Goins KV, Schneider KL, Brownson RC, Valko CA, Evenson KR, Eyler AA, Heinrich KM, Litt J, Lyn R, Reed HL, O'Hara Thompkins N, Maddock J. Municipal officials' participation in built environment policy development in the United States. American Journal of Health Promotion 30:42-49 (2015 Sep-Oct).
Goins KV, Ye J, Leep CJ, Robin N, Lemon SC. Local health department engagement in community physical activity policy. American Journal of Preventive Medicine 50(1):57-68 (Jan 2016).