Stephenie Lemon
Professor of Medicine, Director of the UMass Worcester Prevention Research Center
Division of Preventive and Behavioral Medicine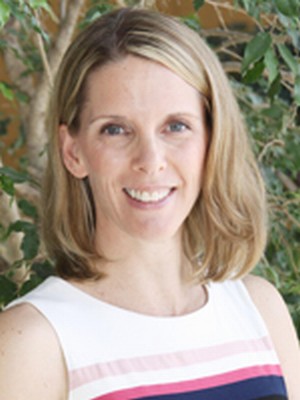 Featured Projects
Research and Background
Dr. Lemon is an epidemiologist and implementation scientist with expertise in multi-level approaches to understanding and addressing obesity and physical activity in diverse communities. Her research has been continuously funded by federal agencies, including the the National Institutes of Health and the Centers for Disease Control of Prevention since 2004. She is Director of the UMass Worcester Prevention Research Center. Relevant to transportation, Dr. Lemon has expertise pertaining to the association between the built environment, transportation and physical activity in communities. Her research funded through the Physical Activity Policy Research Network-Plus, funded by the Centers for Disease Control and Prevention, specifically seeks to increase capacity of public health agencies to collaborate in transportation-related decision-making to integrate public health and specifically physical activity opportunity considerations.
Contact Info
Stephenie Lemon
stephenie.lemon@umassmed.edu
S7-755, 55 N Lake Ave
Worcester, Massachusetts 01655
Education
B.S., Psychology, UMass Amherst, 1995; M.S., Epidemiology, UMass Amherst, 1999; Ph.D., Epidemiology, Brown University, 2002
Publications
Goins KV, Ye J, Leep CJ, Robin N, Lemon SC. Local health department engagement in community physical activity policy. American Journal of Preventive Medicine 50(1):57-68 (Jan 2016). 74.
Wang ML, Goins KV, Anatchkova M, Brownson RC, Evenson K, Maddock J, Clausen KE, Lemon SC. Priorities of municipal policy makers in relation to physical activity and the built environment: A latent class analysis. Journal of Public Health Management and Practice 22(3):221-230 (2016). 67.
Zwald ML, Eyler AA, Goins KV, Brownson RC, Schmidt TL, Lemon SC. Understanding municipal officials' involvement in transportation policies supportive of walking and bicycling. Journal of Public Health Management and Practice (2014 Oct 14) DOI: 10.1097/PHH.0000000000000152.
Lemon SC, Goins KV, Schneider KL, Brownson RC, Valko CA, Evenson KR, Eyler AA, Heinrich KM, Litt J, Lyn R, Reed HL, O'Hara Thompkins N, Maddock J. Municipal officials' participation in built environment policy development in the United States. American Journal of Health Promotion 30:42-49 (2015 Sep-Oct).
Curriculum Vitae