Sarah Nelson
Assistant Professor of Psychiatry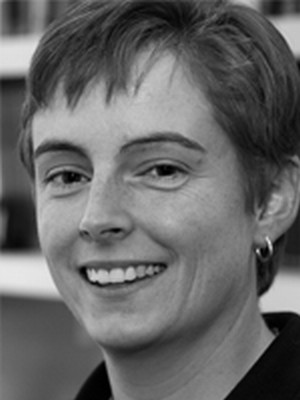 Featured Projects
Research and Background
Dr. Sarah E. Nelson is the Associate Director for Research at the Division on Addiction, Cambridge Health Alliance, a Harvard Medical School Teaching Hospital and an Assistant Professor of Psychiatry at Harvard Medical School. She received her PhD in social psychology from the University of Oregon in 2003, where she studied both social cognition and developmental psychopathology. At the Division, one of Dr. Nelson's major lines of research involves investigating the relationship between Driving Under the Influence (DUI) offense, psychiatric comorbidity, and other psychosocial factors. Her DUI work began with her collaboration on an NIAAA-funded R01 grant to study substance abuse and mental health in repeat DUI offenders. Analyses of this sample demonstrated considerable psychiatric comorbidity. Dr. Nelson recently completed analyses of the follow-up data from this project, investigating the relationship between comorbidity and DUI re-offense, and identifying subtypes of repeat DUI offenders distinguished by criminal background and type of psychiatric comorbidity. The findings from these studies have the potential to influence treatment for repeat DUI offenders. Currently, Dr. Nelson is the co-PI for a seven-year grant focused on applying this past research to clinical practice. The project has involved the development and implementation of a mental health assessment system (the Computerized Assessment and Referral System: CARS) at DUI programs across the state of Massachusetts, a randomized clinical trial of CARS at two of those agencies, a six-month follow-up with more than 300 DUI offenders enrolled in the study, a national pilot of CARS, and the public release of CARS in June 2017 at www.carstrainingcenter.org for free distribution to DUI and substance use programs throughout the nation. Current work includes further validation of this tool, investigation of the mechanisms through which mental health disorders influence impaired driving, and identification of factors that reduce recidivism among DUI offenders.
Contact Info
Sarah Nelson
snelson@hms.harvard.edu
Cambridge Health Alliance, 101 Station Landing, Ste. 2100,
Medford, Massachusetts 02155
Education
Ph.D. - Social Psychology - University of Oregon - 2003; M.S. - Social Psychology - University of Oregon - 1999; B.A. - Psychology and Neuroscience - Williams College - 1998
Publications
Nelson, S. E., Belkin, K., LaPlante, D. A., Bosworth, L., & Shaffer, H. J. (2015). A Prospective Study of Psychiatric Comorbidity and Recidivism Among Repeat DUI Offenders. Archives of Scientific Psychology, 3(1), 8-17.
c. Nelson S. E., & Tao, D. (2012). Driving under the influence. In: Shaffer H, LaPlante D, Nelson S, editors. The APA Addiction Syndrome Handbook (Vol. 2. Recovery, Prevention, and Other Issues). Washington, D.C.: APA Press, pp. 365-407.
Shaffer, H. J., Nelson, S. E., LaPlante, D. A., LaBrie, R. A., Caro, G., Albanese, M. A. (2007). The epidemiology of psychiatric disorders among repeat DUI offenders accepting a treatment sentencing option. Journal of Consulting and Clinical Psychology, 75(5), 794-805.
Curriculum Vitae