Lawrence J. Harman
Co-Director
GeoGraphics Laboratory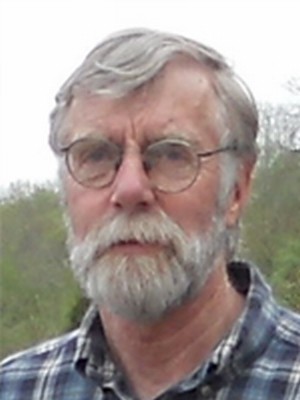 Featured Projects
Research and Background
In the past twenty years, as co-director of the GeoGraphics Laboratory at Bridgewater State University, Mr. Harman has managed leading research applications of geo-spatial analysis, remote sensing data collection systems, and advanced technology applications using small unmanned aircraft systems. He has been active in the National Academies Transportation Research Board (TRB) activities for 40 years. He is currently on the TRB's subcommittee on Unmanned Aerial Vehicles (UAVs). He served as chair of TRB's Accessible Transportation and Mobility (ATM) Committee and was a member of the Transportation and Land Development Committee and the Rural Public Transportation Committee. Mr. Harman has participated in leadership roles with the Transit Cooperative Research Program (TCRP) including a Synthesis Study of Geographic Information Systems in Transit and a Synthesis Study of Mobile Data Terminals in Transit. He served on the National Cooperative Highway Research Program (NCHRP) Innovations Deserving Exploratory Analysis (IDEA) panel. He has been a principal investigator for National Highway Institute and National Transit Institute projects. He teaches transportation geography, GIS/GPS for Public Administration, and applications of small unmanned aircraft system at the undergraduate and graduate level.
Contact Info
Lawrence J. Harman
lharman@bridgew.edu
131 Summer St,
Bridgewater, Massachusetts 02324
Education
Bachelor of Education and Earth Science, Bridgewater State University, 1963; Master of Urban Planning, University of Washington, 1967; Advanced Technology Fellow (GIS and ITS), National Transit Institute, Rutgers University, c. 1988
Publications
L. Harman and U. Shama, "Applying Remote Sensing from small-Unmanned Aircraft Systems (sUAS) to Transportation Infrastructure Management as a Small Business Innovative Research (SBIR) Service," A unpublished paper for the Office of Transit Innovation, Federal Transportation Administration, U.S. Department of Transportation, May 2017.
L. Harman, "Exploring the Concept of Applying micro-Unmanned Aircraft Systems (mUAS) and Remote Sensing Technology (RST) to Interagency/Intermodal Transportation Management (ITM)" A Project Report for the MetroWest Regional Transit Authority, Framingham, MA, January 2017.
U. Shama and L. Harman, "Demonstrating Real-Time Web-based Mapping of Inter-regional Intermodal Passenger Transportation," A presentation for GeoSmart India 2016/Geo Intelligence Asia 2016, Greater Noida, India, March 2016.
L. Harman and U. Shama, " Precision Transit on Cape Cod 2015 – Providing Ladders of Opportunity," A plenary session presentation at the 16th Biennial Federal Transit Administration State Programs Meeting and State Public Transportation Partnership Conference, Washington, D.C., August 2015.
Curriculum Vitae