Babak Moaveni
Associate Professor
Civil and Environmental Engineering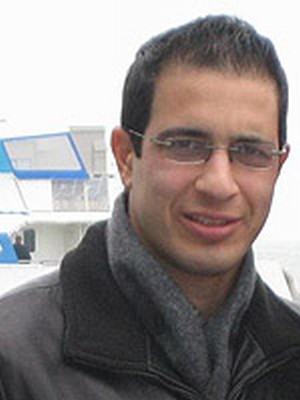 Featured Projects
Research and Background
Dr. Moaveni's research interests include vibration-based structural health monitoring, system and damage identification of civil structures, experimental modal analysis, and uncertainty quantification. He is especially interested in application of state-of-the-art identification methods to real-world civil structures such as bridges based on in-situ measurements.
Contact Info
Babak Moaveni
babak.moaveni@tufts.edu
Tufts University School of Engineering, Anderson Hall, Room 206B, 200 College Ave.
Medford, Massachusetts 02155
Education
Dr. Moaveni obtained his Ph.D. in Structural Engineering from University of California San Diego (2007), M.S. in Earthquake Engineering (2001), and B.S in Civil Engineering (1999) both from Sharif University of Technology in Iran.
Publications
He, X., Moaveni, B., Conte, J.P., Elgamal A., and Masri, S.F. (2009). "System identification of Alfred Zampa Memorial Bridge using dynamic field test data." Journal of Structural Engineering, ASCE, 135(1), 54-66.
Moser, P., and Moaveni, B. (2013). "Design and deployment of a continuous monitoring system for the Dowling Hall Footbridge." Experimental Techniques, 37(1), 15-26.
Behmanesh, I., and Moaveni, B. (2015). "Probabilistic identification of simulated damage on the Dowling Hall Footbridge through Bayesian FE model updating." Structural Control and Health Monitoring, 22(3), 463-483.
Matarazzo, T.J., Santi, P., Pakzad, S.N., Carter, K., Ratti, C., Moaveni, B., Osgood, C., Jacob, N. (2018). "Monitoring urban bridge vibrations with crowdsourced smartphone data." Proceedings of the IEEE, 106(4): 577-593.