Marguerite L Zarrillo
Professor
UMass Dartmouth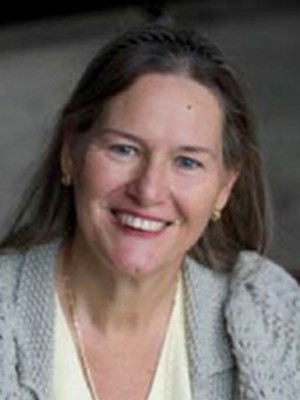 Featured Projects
Research and Background
Professor Marguerite Zarrillo's research concentrates on traffic operation's using intelligent transportation systems (ITS). In particular, she has developed Decision Support Systems for state DOTs to monitor roadway conditions with data transmission via satellite. She has developed models for congestion management on freeways, and at interrupted flow facilities such as toll plazas. She has also research the impact on traffic capacity after the adoption of security measures. In her ITS Laboratory, her students use traffic software such as VISSIM and Paramics to simulate traffic in before and after studies. Dr. Zarrillo's most recent grant, Data Collection via CRS&SI Technology to Determine when to Impose SLR, was funded by the USDOT Research and Innovative Technology Administration, RITA -RS10-01, for $771,049. She was also awarded a National Science Foundation grant entitled TC: Medium: Collaborative Research: Pay-as-you-Go: Security and Privacy for Integrated Transportation Payment Systems, for $100,000. She has also received several Science and Technology grants over $100,000+ from the UMass President's office and several from the Center for Advanced Transportation Systems Simulation at the University of Central Florida via the Florida Department of Transportation. Dr. Zarrillo served on TRB's Traffic Flow Theory & Characteristics Committee. She is currently a Board member of ITS New England.
Contact Info
Marguerite L Zarrillo
mzarrillo@umassd.edu
Physics Dept. College of Engineering, 203 Engineering & Science Bldg., 285 Old Westport Road
North Dartmouth, Massachusetts 02747
Education
University of Central Florida, (UCF) Orlando, Florida; Ph.D. Civil and Environmental Engineering, emphasis in Intelligent Transportation Systems (ITS), August, 1998. University of Illinois at Urbana-Champaign , Illinois; M.S. Physics, May, 1981. Purdue Un
Publications
Zarrillo, Marguerite L., Using Decision Support System and Graphical User Interface to Choose Appropriate Lane Configurations at Toll Facilities. Transportation Research RECORD (TRR): Journal of the Transportation Research Board, Vol. 1935, p. 8-16, April 2005.
Zarrillo, Marguerite L. and A. Essam Radwan, Methodology SHAKER and the Capacity Analysis of 5 Toll Plazas, Journal of Transportation Engineering of the American Society of Civil Engineers, Volume 135, Issue 3, pp 83-93, March 2009.
Zarrillo, Marguerite, et al, Sixteen Year Survey: Reported Security & Privacy Breaches in Electronic Transportation Payment Systems, ETPS.Peer review, Proceedings of the 93rd Annual Meeting of the Transportation Research Board, TRB, Washington D.C., paper number 14-1435, January 2014.
Deshpande, Rahul, Nathan Gartner and Marguerite Zarrillo, Urban Street Performance: Level-of-Service and Quality-of-Progression Trade off Analysis. Transportation Research RECORD (TRR): Journal of the Transportation Research Board, Vol. 2173, pp 57-63, 2010.
Curriculum Vitae